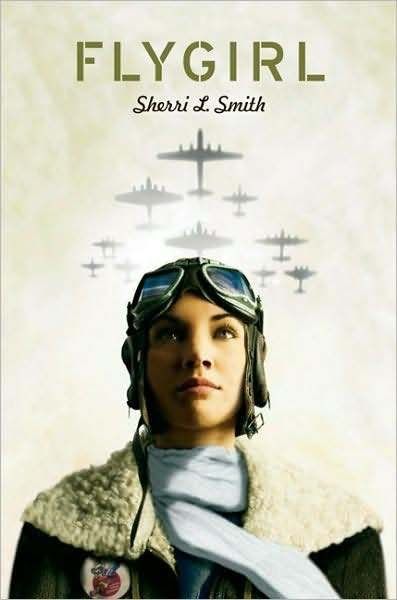 This fantastic historical fiction, set during World War II, is about one girl's dream to fly. Ida Mae is a fair-skinned African-American girl whose father
taught her to fly so that she could help dust the crops
. Sadly, his passing in a tractor accident left behind Ida Mae, an older and younger brother, her mother and her grandfather to tend to their strawberry farm in Slidell, Louisiana.

With World War II coming to the home front, Ida Mae's brother quits school (where he is studying to become a doctor) to join the fight as a medic. Frustrated by her imposed role due to her gender and race, Ida Mae decides to try out for the WASP (
Women Airforce Service Pilots)
. She "passes" for a white woman and goes through her training.

She meets some special and interesting characters along the way, like the wing walker Patsy "Cakewalk" Kake and the sweet, charming Lily Lowenstein. Their story provides a look into the all guts and little glory that was the life of a WASP.

While based on actual history, this particular story is not true; that the author knows about. Compellingly written with some Southern charm and accurate historical facts,

Flygirl

is a must read for teens looking to get a little history lesson while enjoying a good story.