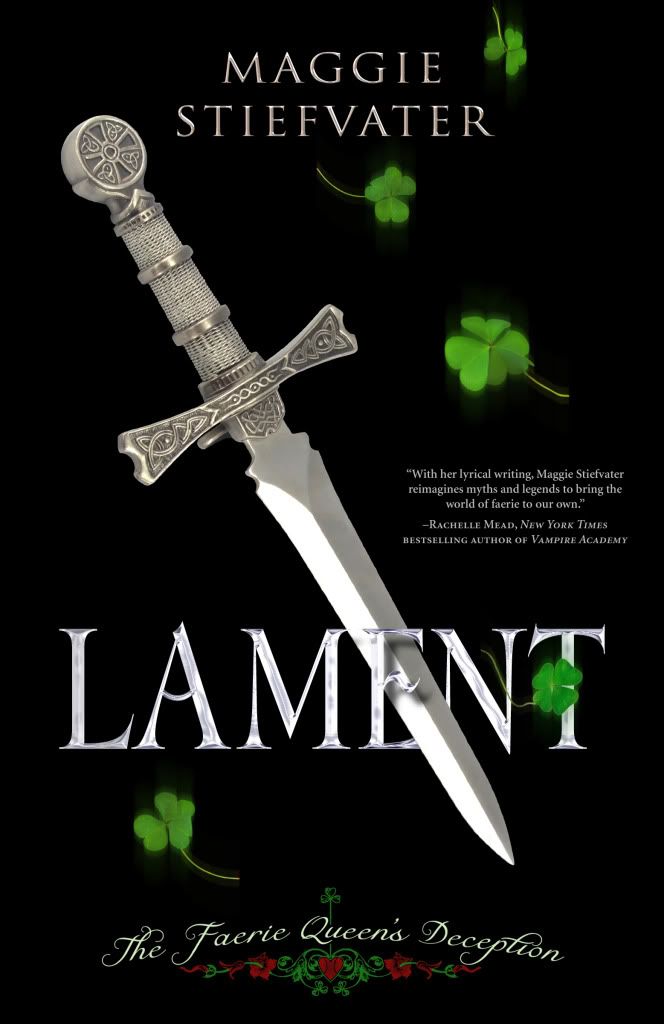 Cloverhands must help to control the fey. Too bad Deirdre Monaghan didn't know she was one of them. The gifted harpist meets a dashing young man named Luke at a local music competition and is wooed by his amazing flute talents. Deirdre knows that there is something different about Luke, but she just puts it off until he confesses the truth to her. Luke is a faerie assassin entrapped by the Faerie Queen due to the fact that she possesses his soul in a cage. Lamentably, Deirdre has been targeted as Luke's next victim.
Sixteen year old Deirdre finds herself out of her element as she is truly a realist. She bases her existence around tangible, provable facts. Since Luke entered her life, her certainty of the world has been in question. Naturally she turns to her fellow music geek, and quite hot, best friend James. While he accepts the seriousness of the situation, he is a solid ground to the real world. His pragmatism comes in handy when another faerie assassin named Aodhan takes an interest in Deirdre and tries to complete the job that Luke seems incapable of.
The ultimate showdown between the Faerie Queen herself and Deirdre if Luke is ever to relieved of his duties. This task is not as easy to complete as it sounds when complication arise surrounding Deirdre and she must make choices that could have dire consequences for many, if not all.
While I am very picky about the faerie books I read, this one struck home with me. Maggie Stiefvater's writing is just so captivating to me. I have tried quite a few other faerie series and find that they are either too cruel for my tastes or too innocent. There has to be a balance between mischievous and out right evil. This author have found that harmonic balance and it creates an enjoyable story. I also enjoyed the callbacks to tales told to children as a warning. Many adults forget that as children we were warned, through story and song, about the nature of the faeries. This book brought those stories and song back to life for me in a thoroughly delectable fashion. I can't wait to read
Ballad
, the next installment!