Waiting on Wednesday recognizes that we as bookies pine for books. This post is about what I am impatiently waiting for right now. It was started by Jill at
Breaking the Spine
.
The Dark D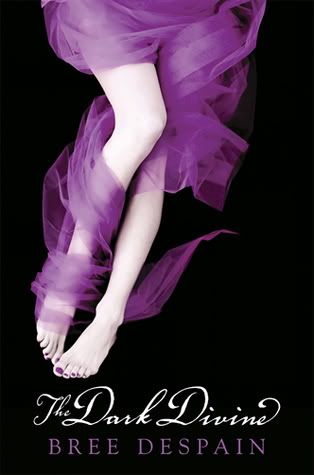 ivine by Bree Despain is set to be released December 22, 2009!
Grace Divine, daughter of the local pastor, always knew something terrible happened the night Daniel Kalbi disappeared--the night she found her brother Jude collapsed on the porch, covered in his own blood--but she has no idea what a truly monstrous secret that night held.
The memories her family has tried to bury resurface when Daniel returns, three years later, and enrolls in Grace and Jude's high school. Despite promising Jude she'll stay away, Grace cannot deny her attraction to Daniel's shocking artistic abilities, his way of getting her to look at the world from new angles, and the strange, hungry glint in his eyes.
The closer Grace gets to Daniel, the more she jeopardizes her life, as her actions stir resentment in Jude and drive him to embrace the ancient evil Daniel unleashed that horrific night. Grace must discover the truth behind the boy's dark secret...and the cure that can save the ones she loves. But she may have to lay down the ultimate sacrifice to do it--her soul. From
Goodreads
This has real promise written all over it. A paranormal mystery/thriller that leaves someone's soul on the bargaining table sounds amazing! I have never understood why families (in stories and in real life) can't be as open as they should be about important things. I mean, if there is something bad that happened one night and it may come back to affect us later, I really think all family members that it might affect should be clued in. Anyway, this book has been getting some pretty high praise so I'm hoping it's as wonderful as it sounds!