This is part of the In My Mailbox series hosted by
The Story Siren
. This meme allows book bloggers around the web to showcase what awesomeness we bought, swapped, borrowed, or got this week. Check out my loot below!
First though, whether you celebrate or not, enjoy Valentine's Day! Enjoy yourself today however you see fit; indulge in a rare treat for yourself. Just a suggestion. :)
You know how they say, "Be careful what you wish for?" Well, consider my lesson learned. I racked up on books this week! Lots of books means lots of reviews coming up. I can't wait!
Won:
A signed copy of
O, Juliet
by Robin Maxwell and a solid silver heart necklace with a card. That means I know have two... should I do another contest?
For Review:
For Keeps
by Natasha Friend
Heresy
by S. J. Parris
In a Heartbeat
by Loretta Ellsworth
Shift
by Rachel Vincent (SQUEEEE!!!)
This World We Live In
by Susan Beth Pfeffer
Tagged
by
Mara Purnhagen
When Good Wishes Go Bad
by Mindy Klasky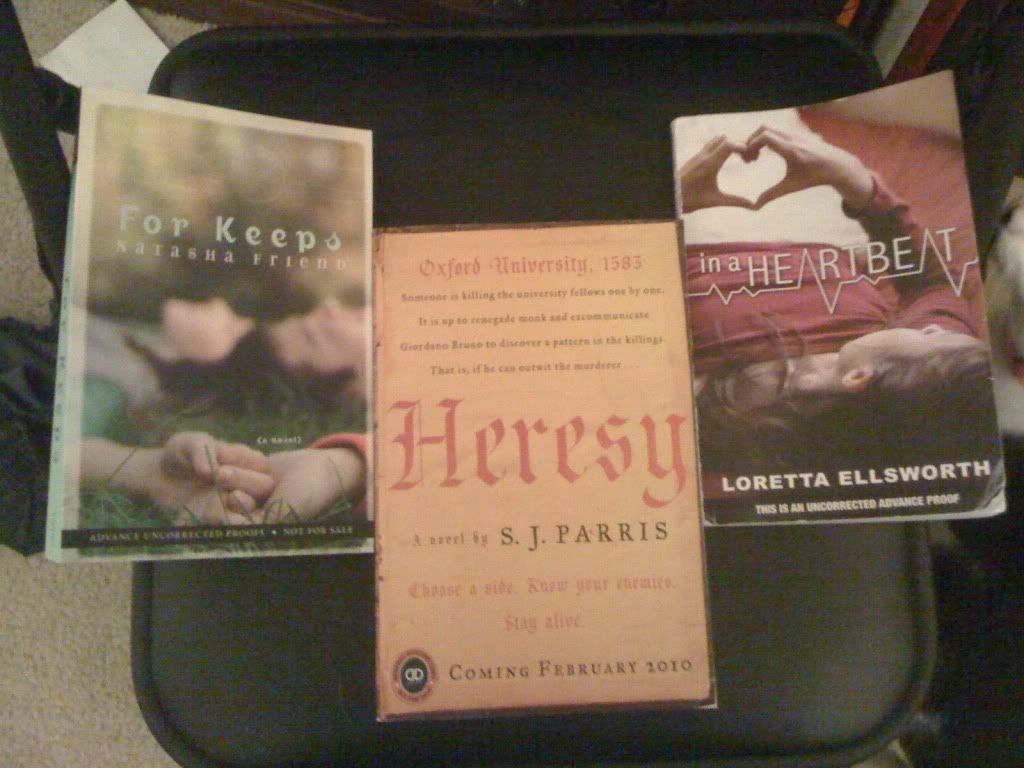 The last four are net gallies, so I don't have pictures of them.
Which do you prefer: hardbacks or e-books? Also, what did you get this week?