Waiting on Wednesday recognizes that we as bookies pine for books. This post is about what I am impatiently waiting for right now. It was started by Jill at
Breaking the Spine
.
The Line
b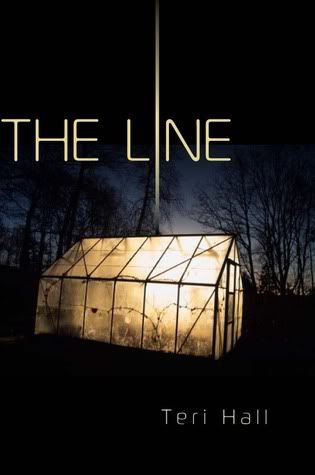 y Teri Hall is set to be released on March 4, 2010.
An invisible, uncrossable physical barrier encloses the Unified States. The Line is the part of the border that lopped off part of the country, dooming the inhabitants to an unknown fate when the enemy used a banned weapon. It's said that bizarre creatures and superhumans live on the other side, in Away. Nobody except tough old Ms. Moore would ever live next to the Line.
Nobody but Rachel and her mother, who went to live there after Rachel's dad died in the last war. It's a safe, quiet life. Until Rachel finds a mysterious recorded message that can only have come from Away. The voice is asking for help.
Who sent the message? Why is her mother so protective? And to what lengths is Rachel willing to go in order to do what she thinks is right? From Goodreads
How awesome does that sound?! It's got some serious mystery to it that I find ridiculously appealing and a unique plot. Quartered off sections of the country that left those on the other side to fend for themselves? Sign me up for reading that book! Anyway, I am hoping that Rachel will be a strong, female heroine because those are my favorite types. Maybe she can go all "superhero"-ish and saves those on the other side. Who knows? Can't wait to read it!