I discovered two WONDERFUL things this week.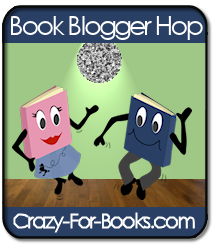 First: I've seen the "Book Blogger Hop" icon for the last few weeks, but wasn't really interested in clicking on it. BIG MISTAKE!! I sooooooooooo should have done this earlier. It's a weekly meme hosted by Jennifer at
Crazy-For-Books
. You simply link your blog and then "hop" over to other linked blogs. The whole point is networking and spreading the reading love. Check it out if you haven't already!
The other thing I discovered this week is a wonderful online event for those who can't make it to BEA this year. Check out the BEA themed posts, giveaways, and discussions that these folks have got lined up. It's gonna be fun!