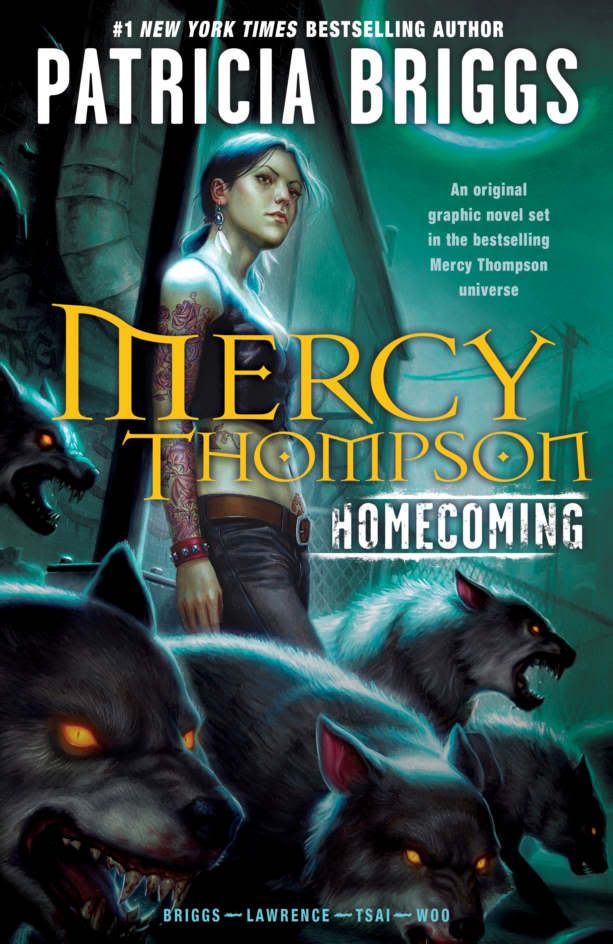 Since YA is a stepping stone to crossing over into the realm of adult fiction reading I figure that I can introduce y'all to a few good books.
If you like
Shiver
and Twilight, then this series is right up your ally. Mercy Thompson is a strong female character, a rarity in the male character dominated world of sci-fi/fantasy. In this graphic novel, we learn how it is that Mercy came to position that we find her in in her first novel
Moon Called
.
Homecoming
was just released this August and it is a prequel to the four existing novels in the series. A bit confusing, but worth it in the end.
We meet Mercy, unemployed and frustrated, during her travels to the Tri-City area of Washington state for a bust of a job interview. Unfortunately her presence in the area has not gone unnoticed as planned. During a run as a coyote she crosses paths with two feuding werewolf packs. Did I lose you? Mercy is one of a kind, a walker: able to take the shape of a coyote at her leisure.
The direct result of this confrontation is a busted car that needs to be fixed. Mercy stumbles upon a local repair shop and intervenes on behalf of the child working there against a vampire. Again, not unnoticed. Thus begins the adventures, and misadventures, of Mercy Thompson in the Tri-Cities area.
Fast-paced and a great introduction to the series for those who weren't already fans, this graphic novel really lays the ground work for what comes later in the series. So far there are four books out, with a fifth one due March 30, 2010. So far we are guaranteed at least seven, but Patricia Briggs says she may go farther. The books are dynamic in that they shift between focusing on the werewolf/walker interactions and the "bad guys" change in each book. Fae, vampires, werewolves, witches, and all manor of spectacular creatures exist in this one series. A great variety with strongly defined and engaging characters. Enjoyable and expressive!