Waiting on Wednesday recognizes that we as bookies pine for books. This post is about what I am impatiently waiting for right now. It was started by Jill at
Breaking the Spine
.
This week's selection is The Secret Year by Jennifer Hubbard will be released January 7, 2010.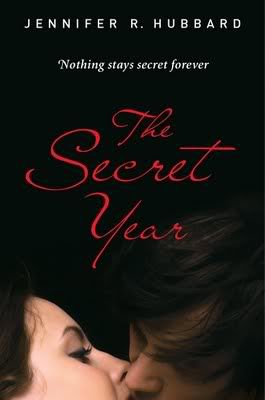 Seventeen-year-old Colt has been sneaking out at night to meet Julia, a girl from an upper-class neighborhood unlike his own. They've never told anyone else about their relationship: not their family or friends, and especially not Julia's boyfriend.When Julia dies suddenly, Colt tries to cope with her death while pretending that he never even knew her. He discovers a journal she left behind. But he is not prepared for the truths he discovers about their intense relationship, nor to pay the price for the secrets he's kept.
From
Goodreads
I know you all are thinking, "But Laura, you already read this!" That doesn't mean I'm not still waiting on it. I am hoping that someone will get it for me as a belated gift. *Hint, hint.:)* Either way, I really liked the book and would enjoy reading it again. Check out my thoughts
here
.