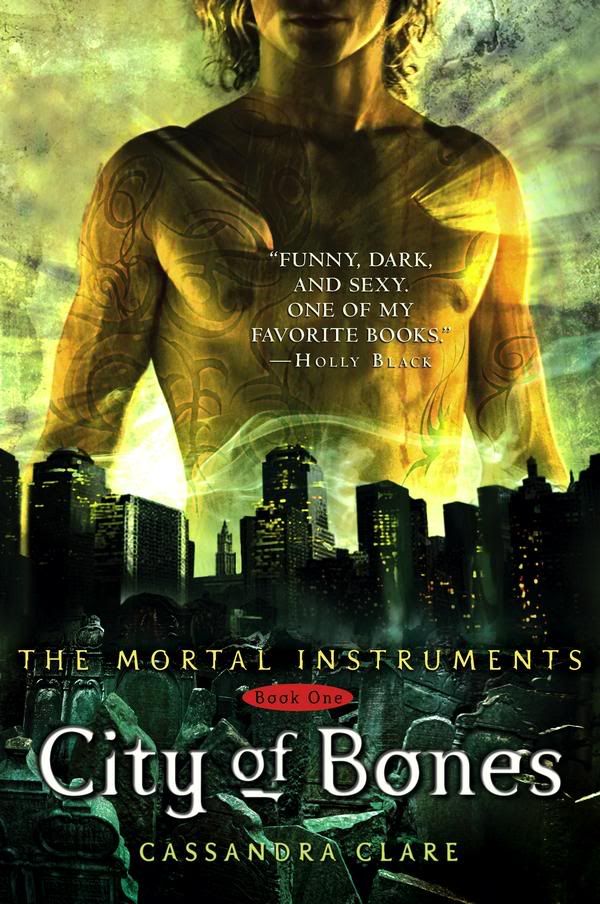 Mortals...they always get in the way. Clary is just your typical teenage girl. She goes to school, hangs out with her adoring best friend Simon, and argues with her mother. That is until she is witness to something she should have never seen. Clary meets Jace, Isabelle, and Alec while they are on a mission to kill a demon. That's right, a demon; in a night club.
Clary suddenly finds herself in an unfamiliar world when her mother mysteriously disappears and a demon attacks her in her own home. Lucky for her Jace had taken an interest in her and helped to save her life. Now she is discovering a whole new world that her mother had kept secret from her. Clary is a Shadowhunter, just like Jace, Isabelle, and Alec. She is a member of an elite demon-killing race from another world. They are part-demon (the good kind) and exist in a world where fairies, vampires, warlocks, werewolves, and other "fairy tale creatures" are real.
She quickly learns that her mother has hidden quite a lot from Clary over the years. Her mother knew the location of one of the 3 magical items that can be used to create more Shadowhunters, and this knowledge is what lead to her capture. As Clary tries to come to grips with her new reality, she is also trying to save her mother from wherever she has been taken, keep her very human friend away from the very non-human things that are trying to kill her, and try not to fall for Jace.
This is just the first book in a 4 book trilogy (go figure) that has a very Buffy feel to it. A young girl finds out that she is a centuries-old prophetic protector sworn to destroy all things that go bump in the night and try to kill humans. While there are some truly funny moments (I mean who doesn't love a teenage boy who makes references to Dungeons & Dragons?) and the over-all story line is quite intriguing, the book lacks a change of pace from many other books like it. A great read if you are looking for a series filled with all manner of fantastical creatures.