Tonight was just full of fun and excitement! I went to our local independent bookstore to meet New York Times Bestselling author Adriana Trigiani. I wasn't really sure what to expect, but it definitely wasn't the 50 or so people that showed up. Most of them were older women, and while I knew that this was her debut YA novel, I didn't realize just how popular her books were to the local people.
Let me tell you, I was absolutely floored when she came waltzing down to where we all were sitting. She just absolutely becomes the life of the party! Ms. Trigiani is a very loud and proud Italian full of humor, memories, and stories that she shared in abundance. While
Viola in Reel Life
is her debut YA novel, she has decided to make it into a series. The story, set in South Bend, Indiana where Ms. Trigiani went to college, follows a 14-year-old, aspiring film maker Viola Chesterton as she adjusts to life at the all girl Prefect Academy.
Ms. Trigiani went on to tell us that her 7-year-old daughter was her main inspiration for writing the book. She finds that while many teen reads on today's scene consist of shopping, the paranormal, or more adult themes, Ms. Trigiani really wanted to make a book that most regular kids could relate to on a personal level. She hit the nail on the head as the characters are very authentic and believable as are the storyline and locations. Her goal was to engage kids in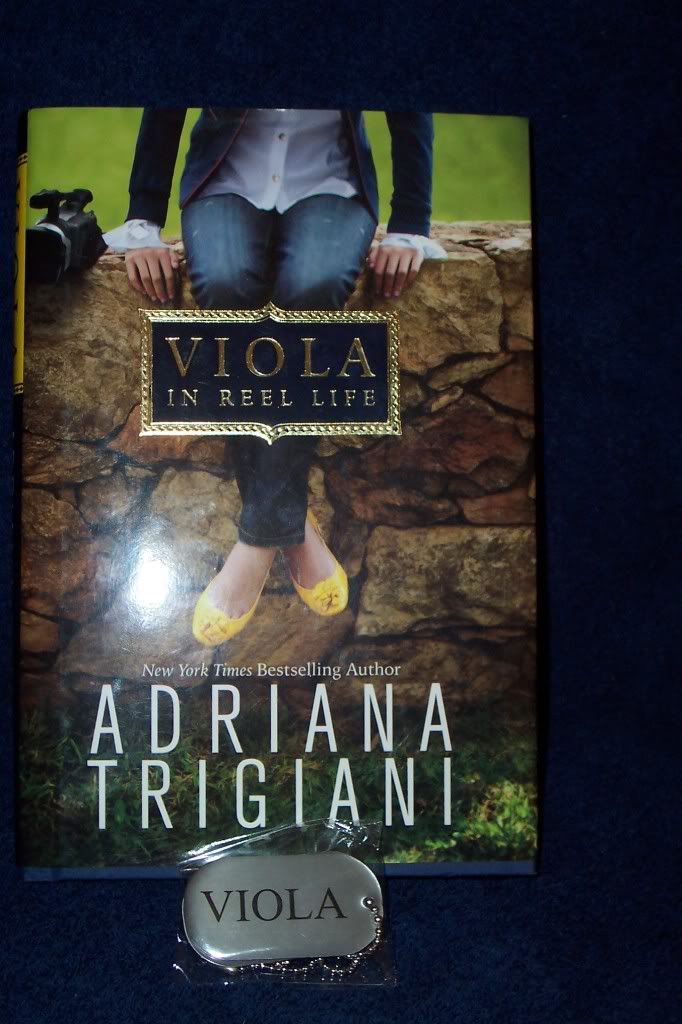 reading as the YA age group (6th-12th grade mostly) are just beginning to make their own individual reading choices.
A riot in person and a fantastic author, Adriana Trigiani has brought poignant and powerful storylines to the forefront of her work. With memorable characters and a true-to-life understanding of what it means to be a teen in this day-in-age,
Viola in Reel Life
is sure to become a teen classic.